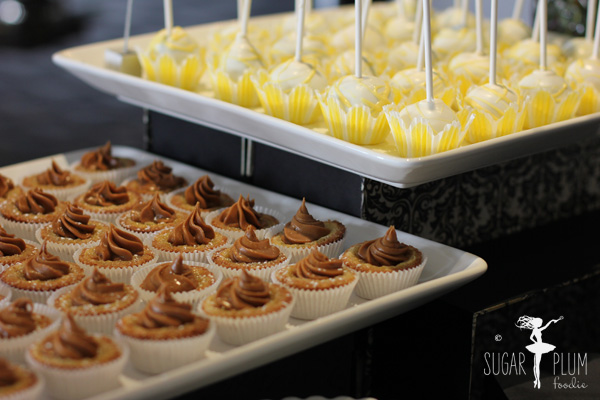 This past weekend, I had a blast participating in the 3rd Annual Artfully Sweet Fundraiser,  a benefit event held at a luxury estate in one of Las Vegas' exclusive neighborhoods, 'The Ridges' in Summerlin. It was a great opportunity for me to showcase my new catering company, Jennita Russo Events, as I served up an enticing array of desserts along side a few other local Pastry Chefs and restaurants including DW Bistro (which just so happens to be my new fav in town), Elements Kitchen & Martini Bar, and Vosges Chocolate.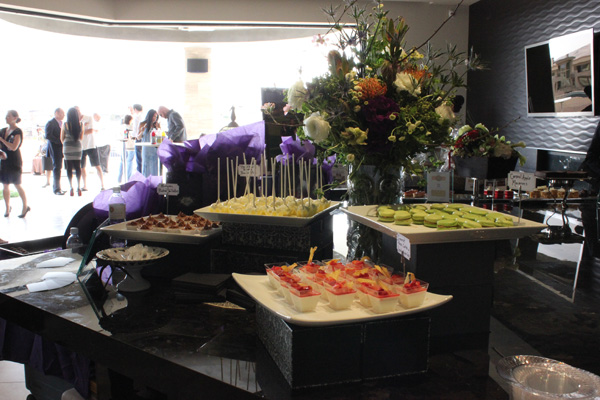 Sipping on citrus cocktails and nibbling on decadent desserts, over 400 guests were treated to a unique showcase of international and local artists, including several live performances from uber-talented (and sometimes freaky) artists of Cirque du Soleil.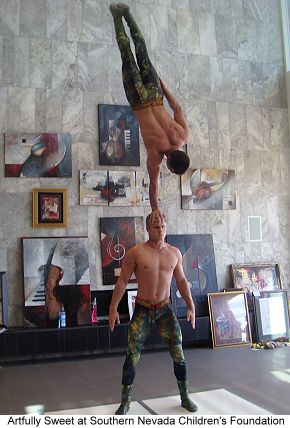 All proceeds raised from tickets, auction items and art sales at this benefit supported Southern Nevada Children First, a non-profit charity organization dedicated to assisting homeless, pregnant and parenting young people with a safe, structured and positive place to live. I was honored to help out, presenting my desserts for such a good cause and also met some wonderful people along the way.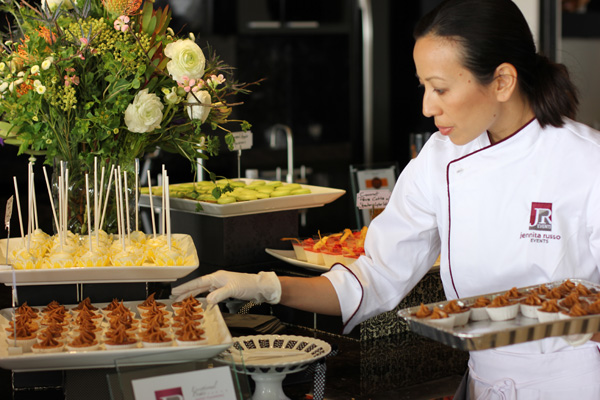 I featured 4 all-new desserts from my repertoire, and I have to admit that was a little nervous that "testing new recipes" for a big event was probably a BAD IDEA… but, they all turned out great! Well, except for a few (dozen) macarons that were behaving badly… but those devils really are notorious for being high-maitenance for even the most skilled French pastry chefs. I'm going to have to keep practicing and show those macarons one day who's boss.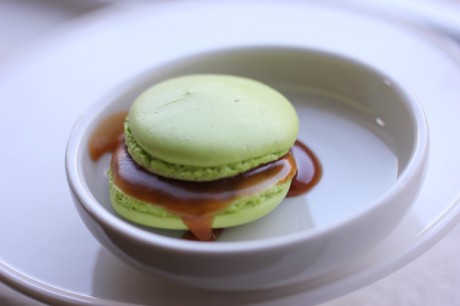 Here was the line up:
Caramel Apple Macarons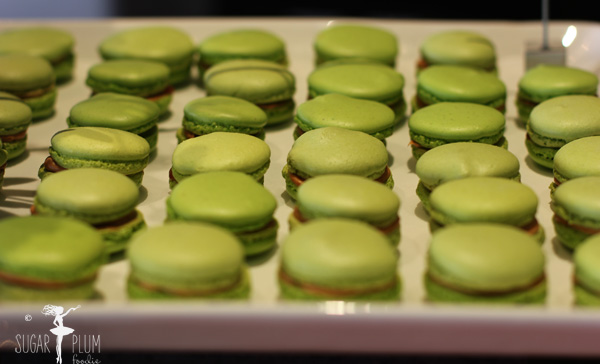 Coconut Panna Cotta w/ Strawberry Lychee Gelee & Baked Pineapple Chip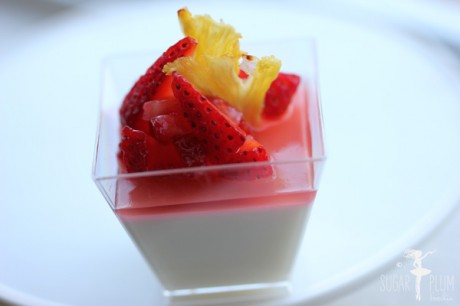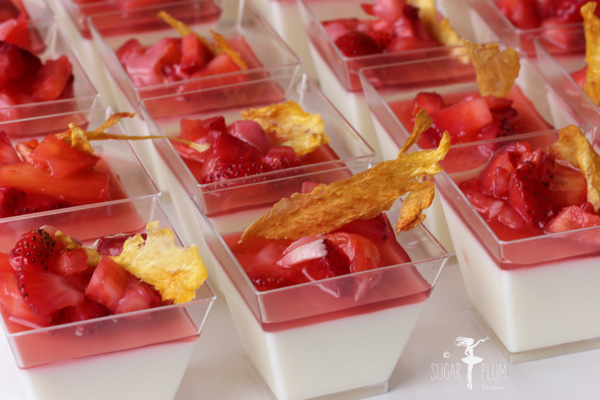 Peanut Butter Banana Brownie Cake Pops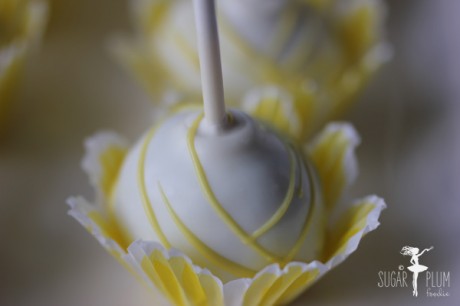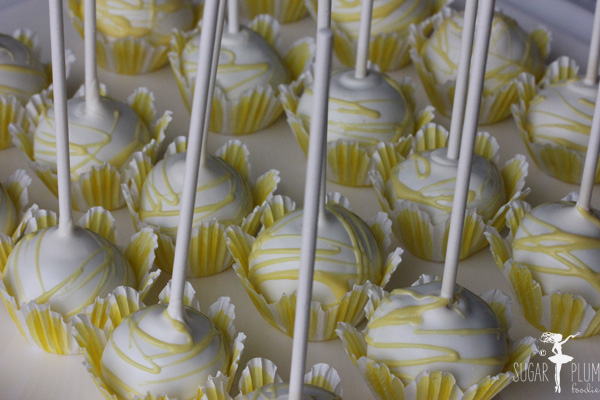 Belgian Butter Tartlettes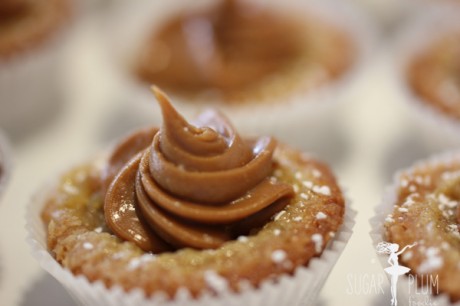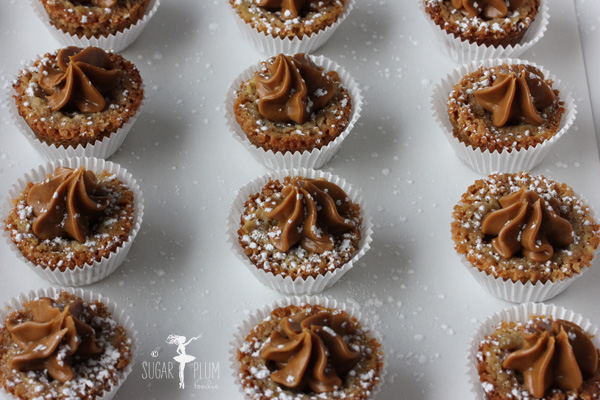 As I just confessed, these were all new recipes that I was making up as I went along… extremely risky, but I was so inspired by a few of these flavor combo's circling about in my head for some time now, that I just had to give it a try for this special event. Normally when I am hired to cook for an event, it's mostly savory dish requests- with maybe a dessert or 2 to finish, but this time I was able to devote all my creativity to sweets.
And as far as the end results, according to the wonderful feedback from the guests, I'd say it was a success.  I'm just happy there were no freak outs (by me), nothing burned, and nothing forgotten at home ( which is like 75% of the time). Usually in the aftermath of cleaning up after a big catering event, it's also inevitable that I discover that an item broke or something gets lost. I'm crossing my fingers it's not the important recipe notes and ingredient amounts I jotted down while creating the desserts. I'm still looking, but if when I do find them, I promise to re-create them and share my recipe.
Promise.